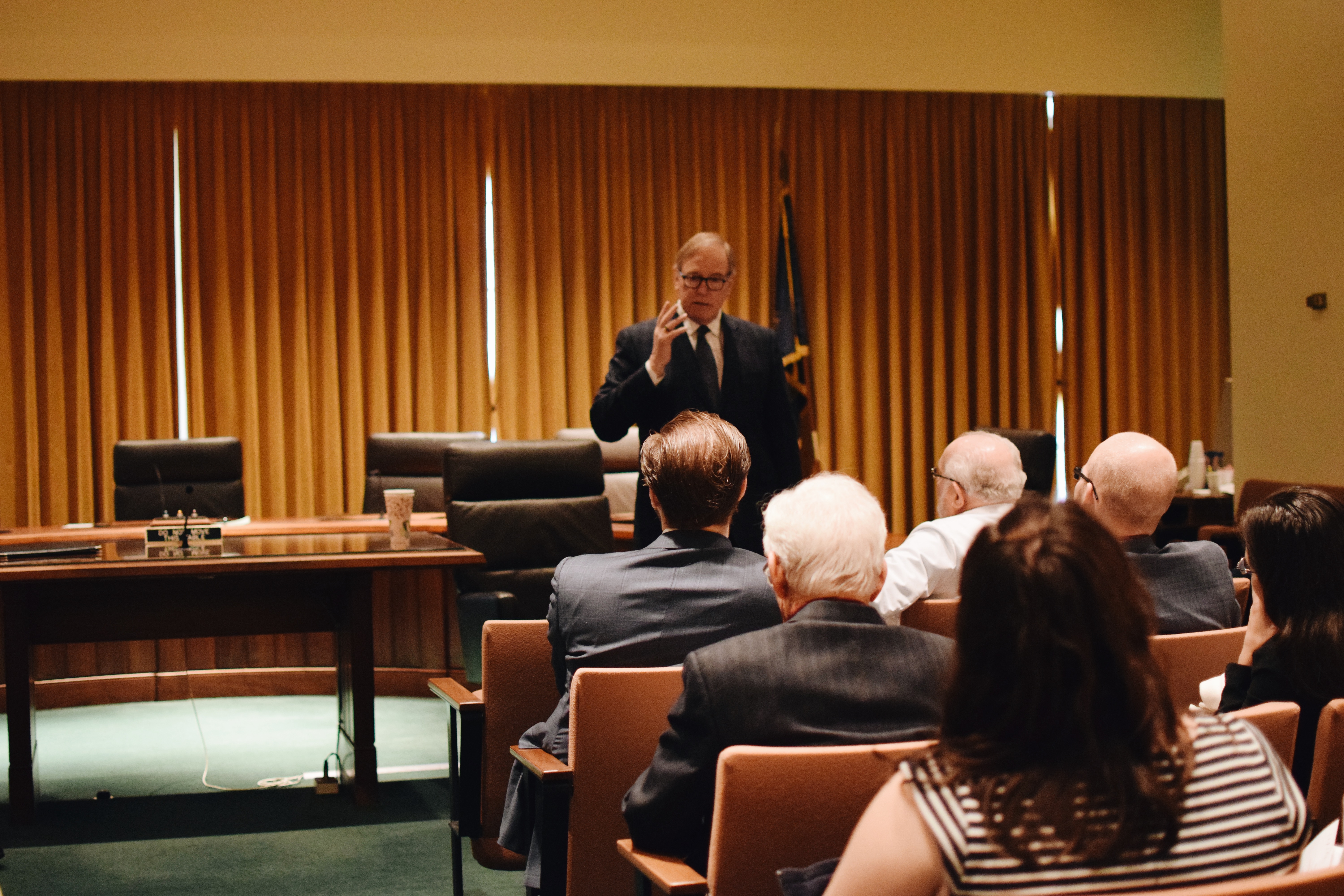 Save the Date - 2020 Advocacy Day
Save the date for the 2020 Advocacy Day: March 5th from 7:30 a.m. - 1:00 p.m. at Nowka & Edwards.  This is a free CME event, so please join us in this unique opportunity with other Family Physicians to tell our story.  Lawmakers need help to understand Family Physicians' work and the role they play in the community.  Help to accomplish this by marking down the 2020 Advocacy Day into your calendar: March 5, 2020.  This event will help you to increase your awareness of health policy issues in the State of Nebraska, expand your knowledge on current legislative issues, hear directly from NAFP lobbyists, and obtain face time with Senators.
Click here to register for 2020 Advocacy Day.
Thank you to those who attended our 2018 Advocacy Day!
Thank you to those who attended our 2018 Advocacy Day event on February 28, 2018 at the Nebraska State Capitol. Speaker topics included national legislative trends (presented by AAFP Representative, Shelby King), key NAFP legislative items (presented by NAFP Legislative Co-Chair, Dr. Bob Rauner), how to lobby (presented by NAFP lobbyists, Nowka & Edwards), and how to meet your senator (presented by Former State Senator Kathy Campbell). The event brought in over 25 NAFP members (including both students and residents) from across the state. Feedback from the event indicated that meeting attendees felt their advocacy skills were enhanced by the conclusion of the sessions.