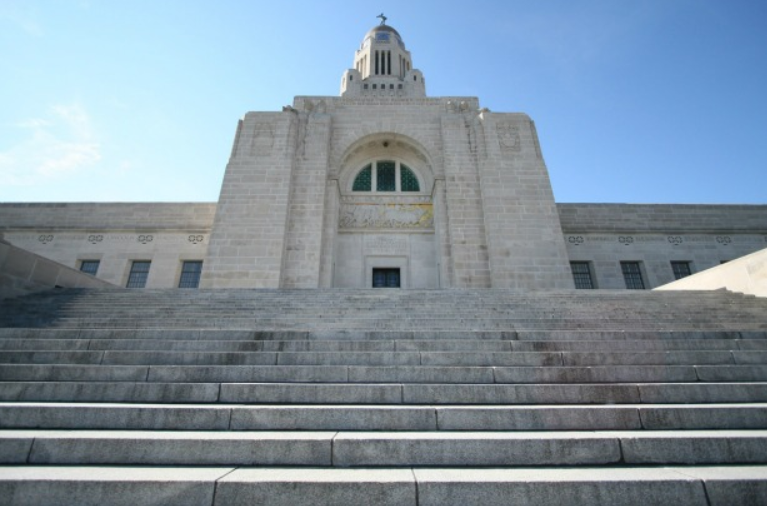 Family Physician of the Day Program
Since 1983, the Nebraska Academy of Family Physicians has played an important part in the Nebraska Legislature through the volunteer Family Physician of the Day program. Through this program, NAFP members volunteer to take care of the medical needs of Nebraska State Senators and their families during the legislative session. Not only have NAFP members provided necessary medical services to the Senators, but they have also provided Senators input from a family physician perspective. This program has enabled the NAFP to build an effective relationship with our Senators; a relationship that must be maintained if our views and suggestions concerning Family Medicine are to be heard.
Which dates are open?
At this time, the Legislative Session has been suspended due to the impact and risks concerning COVID-19. It will resume on July 20th. To read more about this, click here.
Ready to sign up?
There are no more available slots for the 2020 Legislative Session. Please check back in December for an updated 2021 registration form. If you have any questions, please contact the NAFP office.
Thank you to our 2020 volunteers!
2020 has presented some unique challenges to all of us. The Legislative Session was suspended this year in March and will not complete the rest of the session until late July. Due to social distancing guidelines, we have been asked not to have a Family Physician of the Day present for the remaining session. Although the Chamber is a large room, it gets small quickly when you put 6 feet between all persons. We want to thank all of our Family Physician of the Day volunteers. Thank you to those who helped by serving as Family Physician of the Day, and to those who volunteered for days prior to the COVID-19 shut down. The NAFP appreciates your willingness to volunteer and your leadership in this program.
*Family Physicians who served this year.
+Family Physicians who volunteered to serve before the COVID-19 shut down prohibited service.
| | | |
| --- | --- | --- |
| Derrick Anderson, MD* | Kip Anderson, MD* | Doug Dunning, MD* |
| Bret Elliott, MD* | JC Gotschall, MD+ | Josue Gutierrez, MD* |
| John Hallgren, MD* | Frances Hindt, MD+ | Dave Hoelting, MD* |
| Pat Hotovy, MD* | John Jacobsen, MD* | Chris Jeffrey, MD* |
| Jamie Kielian, MD+ | Lynette Kramer, MD* | Nathan Krug, MD* |
| Kent Lacey, MD* | Carol LaCroix, MD* | Aaron Lanik, MD* |
| Dale Michels, MD* | Joe Miller, MD* | Ronald Morse, MD+ |
| Paul Paulman, MD* | Audrey Paulman, MD* | Robert Rhodes, MD* |
| Maria Rojas Bita, MD+ | Erika Rothgeb, MD* | Samantha Sholes, MD+ |
| Chris Snyder, MD* | Eric Thomsen, MD* | Sandra Torres, MD+ |
| Marlon Weiss, MD* | Bob Wergin, MD* | Brett Wergin, MD+ |
| Steven M. Williams, MD* | | |