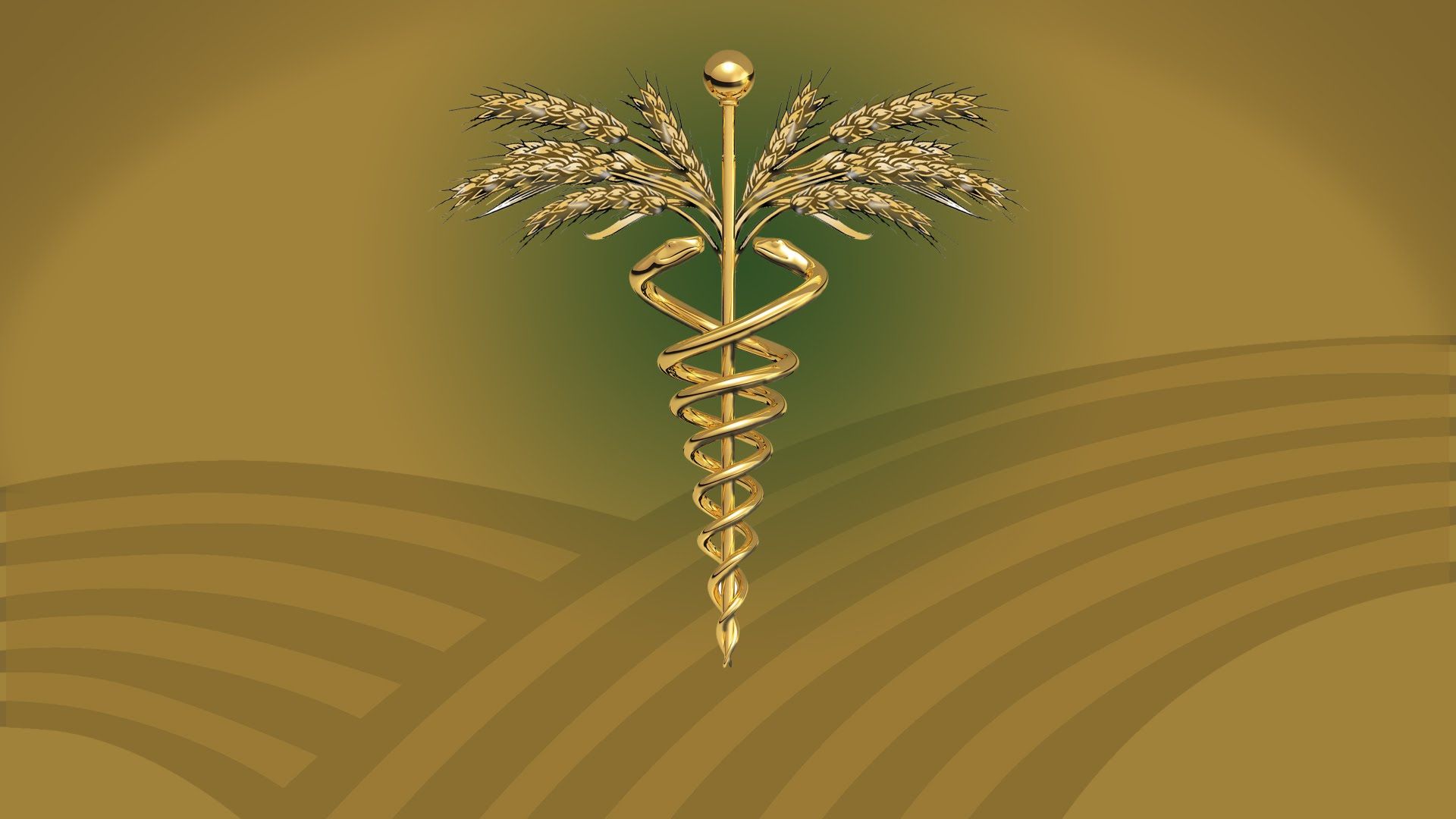 Rural Summer Externship | Experience Reflection
One Rural Externship Grant is given out by the NAFP Foundation each year. Below is an experience reflection submitted by our 2020 extern, Nathan Maginnis. To learn more about the externship, click here.
---
Diabetic Group Education in Rural Nebraska
Nathan Maginnis, University of Nebraska Medical Center, Class of 2023
Rural Nebraska is a unique and special environment. Made possible by the Nebraska Academy of Family Physicians the Rural Summer Student externship allowed me to spend time amidst this pandemic in rural family practice clinics. McCook Clinic, P.C. and York Medical Clinic, P.C. opened their doors and provided an incredible learning environment for this medical student.
The continuity of care and associated patient rapport was incredible. Patients know their doctors on a personal level and share a community with them. Working with providers in these rural locations also revealed many challenges presented to rural healthcare. Patients often must travel to see any healthcare provider, having less providers per capita than urban settings.(1) Economic downturn, among many factors, has led to a lower average income in rural areas.(1) Specialty care is very limited in rural settings. Patients must travel even further than their primary care provider to receive this pointed care. Despite the limitations and challenges presented in these settings, quality care is being delivered.
The providers in these regions are committed to their patients, and their healthcare needs. I was exposed to and educated on Accountable Care Organizations (ACO) and Patient Centered Medical Homes (PCMH). With ever expanding healthcare needs and costs in the United States, value-based care is gaining more attention than ever. ACOs incentivize healthcare facilities and providers to better manage chronic conditions and coordinate patient care more thoroughly.(2) With better management of chronic conditions and coordination, the long-term healthcare costs decrease. Some of the savings due to these practices is then shared with the providers.
During my time in these rural Nebraska clinics, I saw excellent management of chronic conditions. Among these, diabetes mellitus continues an epidemic in Nebraska, the United States, and across the world. Type 2 diabetes accounts for 90-95% of all diabetes cases and will be the focus of this discussion.(3) Characterized by high blood glucose levels, diabetes is very common among the US population with an estimated 13% of the adult population being affected.(3) Diabetes will continue to be an issue in US healthcare. It is estimated that 1,500,000 people were newly diagnosed with diabetes in 2018 alone. Of individuals born in the United States in the year 2000, it is estimated that 1 in every 3 males and 2 out of every 5 females will develop diabetes in their lifetime.(4)
Diabetes management is a major burden in the United States healthcare field financially. In 2017, the cost of diagnosed diabetes was an estimated $327 billion dollars.(5) Care for diabetic patients accounts for 1 out 4 health care dollars in the US. This cost is continuing to rise with prevalence and treatment cost per patient has been elevated. Between 2012 and 2017, diabetes has incurred a 26% increase in economic costs.(5) In a value-based healthcare system, such as the ACO environment, the management of diabetes is critical to reduce healthcare costs and increase patient wellbeing.
During my time in rural clinics, the medical and psychological management of diabetes mellitus was very prevalent, and patient centered. While at York Medical Clinic, P.C. I witnessed the value of group education for patients with Type 2 diabetes. Once monthly, a primary care provider alongside a certified diabetes care and education specialist would lead a diabetes education group. These groups of six to eight patients would focus on diabetic education, followed by group discussion and end with individual provider-patient discussion to address any additional concerns and lab values if available.
The topics discussed in group mirror the key topics outlined by the American Diabetes Association and American Association of Diabetes educators. It is important for diabetics to understand their disease and the course of the disease. Patient education for medication and blood sugar monitoring are also key topics. Patients often do not have a full picture of disease progression or management and benefit from learning about them. Patients learn about the prevention and awareness of complications. When educated on warning signs and proper monitoring, it is less likely those patients will need acute care.(6,7)
The most important part of group education is getting patients to implement changes into their daily life. Both diabetics and pre-diabetics see benefits from weight loss. Exercise education, such as exercise options and living an active lifestyle are stressed. Many patients do not even know where to begin to make these changes. Group education can provide them a starting point. Nutrition is one of the most important and confusing parts of managing diabetes. The education groups in York hold one meeting a year at the grocery store. The diabetic educator shows them the importance of nutrition and how to read a label. Implementation of this education into grocery shopping gives patients the opportunity to make changes in their daily lives. Recipes are also demonstrated for these groups before holidays to show them there are healthy options available. The monthly discussion and demonstrated implementation are beneficial to patients and leads to better disease management. A combination of group therapy and individual engagement has been shown to reduce hemoglobin A1C more than standard diabetic education.(6,7) Additionally, patients enrolled in group education are more likely to see reductions in weight compared to standard diabetic follow-up.(7)
Diabetic Group Education is an effective add-on therapy for diabetes. Patients have better outcomes, and healthcare costs are lowered when implemented. Programs such as these are increasing the value of our healthcare dollar by reducing future expenses. Thank you to the Nebraska Academy of Family Physicians, McCook Clinic P.C., and York Medical Clinic P.C. for the opportunity and hospitality, the experience shared is one that will not be forgotten.
References
1. National Rural Heath Association. (2020). National Rural Health Association: About Rural Health Care. Retrieved August 3, 2020, from https://www.ruralhealthweb.org/about-nrha/about-rural-health-care
2. Centers for Medicare & Medicaid Services. (2020, July 28). Comprehensive Primary Care Plus. Retrieved August 3, 2020, from https://innovation.cms.gov/innovation-models/comprehensive-primary-care-plus
3. Centers for Disease Control and Prevention. National Diabetes Statistics Report, 2020. Atlanta, GA: Centers for Disease Control and Prevention, US Department of Health and Human Services; 2020
4. Narayan KMV, Boyle JP, Thompson TJ, Sorensen SW, Williamson DF. Lifetime Risk for Diabetes Mellitus in the United States. JAMA. 2003;290(14):1884–1890. doi:10.1001/jama.290.14.1884
5. American Diabetes Association. (2018). Economic Costs of Diabetes in the U.S. in 2017. Diabetes Care, 41(5), 917-928. doi:10.2337/dci18-0007
6. Chrvala CA, Sherr D, Lipman RD. Diabetes self-management education for adults with type 2 diabetes mellitus: A systematic review of the effect on glycemic control. Patient Educ Couns. 2016;99(6):926-943. doi:10.1016/j.pec.2015.11.003
7. North SL, Palmer GA. Outcome analysis of hemoglobin A1c, weight, and blood pressure in a VA diabetes education program. J Nutr Educ Behav. 2015;47(1):28-35. doi:10.1016/j.jneb.2014.07.006