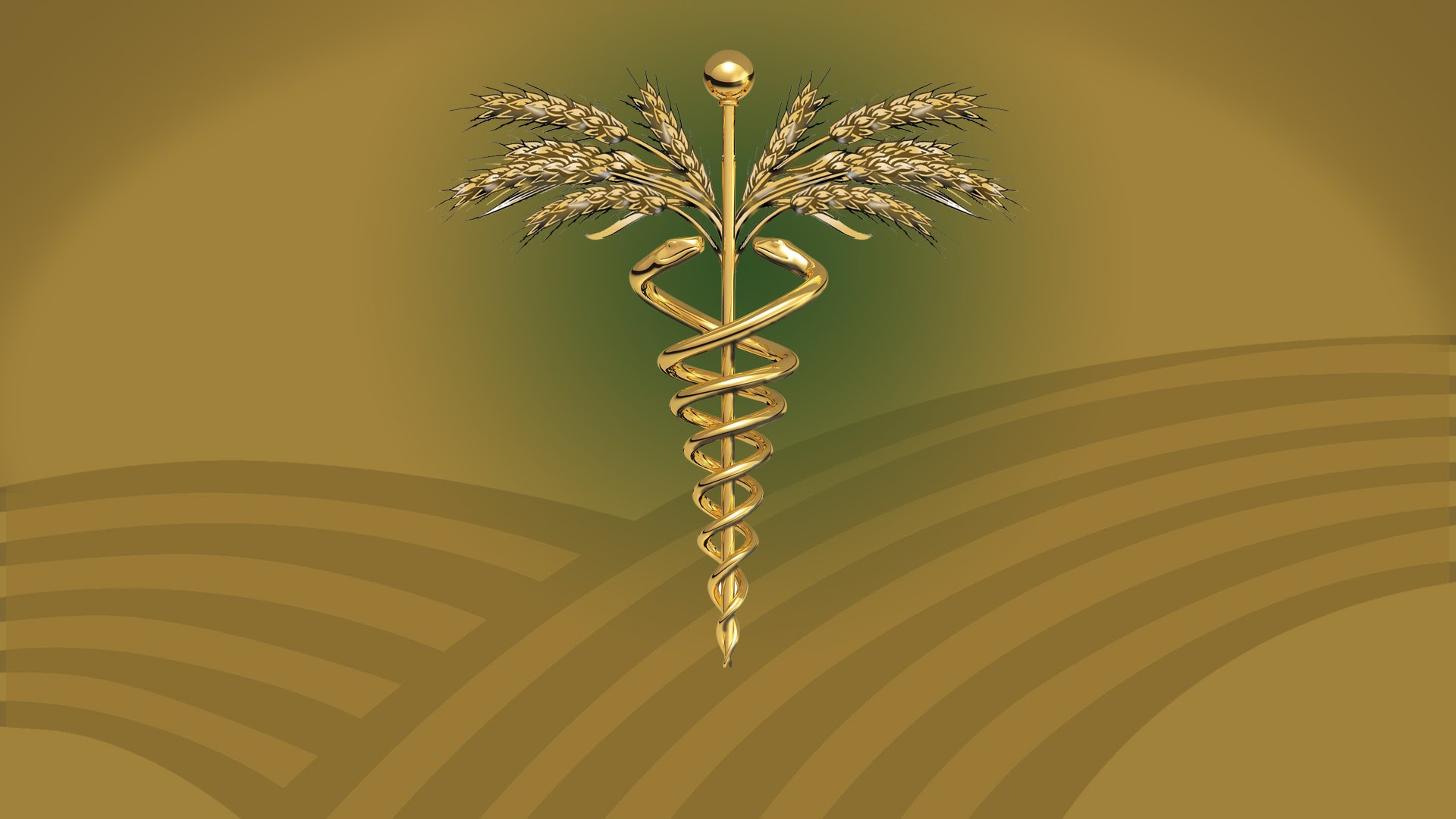 Rural Summer Externship | Experience Reflection
One Rural Externship Grant is given out by the NAFP Foundation each year. Below is an experience reflection submitted by our 2018 extern, Megan Byrnes. To learn more about the externship, click here.
---
A New Model of Health Care?
In 2011 Accountable Care Organizations were created to curb the rising cost of American healthcare. Accountable Care Organizations, or ACO's, are health care groups aimed at improving the quality of healthcare while simultaneously reducing the cost of treatment. The Medicare Payment Advisory Commission (MedPAC) defines ACO's as "a group of physicians (possibly including a hospital) that assumes responsibility for annual Medicare spending for a defined patient population".1 These organizations use the Patient-Centered Medical Home model of care that centers around a patient first culture rather than a physician-centered culture. This aim is achieved through a combination of the traditional fee-for-service system and payment incentives to reduce cost. This system has been growing in popularity since 2011 and for a good reason. There are many aspects of this system that make it different than the traditional healthcare model. The biggest difference is the culture and values that are cultivated in this environment. Although the ACO model is proving to be very successful, one feature that has not been established in all ACO systems that could greatly improve both quality and affordability is clinical pharmacy.
ACO Model
ACO's focus on reducing cost through aggressive management of the most chronically ill patients in their population. The main way ACO's try to reduce cost is by focusing on consistent primary care and other critically important healthcare services in-house. Harold Miller, president, and CEO of the Network for Regional Healthcare Improvement explains the ACO model very well. Miller compares health care to the manufacturing of televisions saying that like TV sets, ACO's try to bring together all aspects of healthcare including primary care, home health care, and specialists to ensure they work together properly. The main issue facing healthcare today is people trying to purchase healthcare separately, like purchasing an individual circuit board for a TV instead of the whole set.4 This approach reduces the likelihood of patients needing the more expensive hospital and specialty care. There are a variety of ways ACO's attempt to streamline care. Including housing various healthcare fields in the same building and partnerships between providers and hospitals.3 
The essential premise is that if the ACO can prevent the most expensive parts of healthcare, then the cost per patient will decrease and lead to shared savings. The most expensive healthcare services include specialty care, ex: cardiologist, orthopedics, surgery, and hospitalization. These sections of healthcare are costly, but also largely preventable. By surrounding a patient in comprehensive and consistent care, these costlier services can be avoided thus saving money for both the patient and organization.
Each patient will have a team of providers including, but not limited to, a primary care provider, nurse, physical therapist, behavioral health specialist, radiologists, and health educators. The goal of focusing on primary care and related specialties is to reduce the development of chronic illnesses and to provide more comprehensive treatment for those who already have chronic conditions. 
For the ACO to save money while providing superior quality, they must use each employee to the height of their degree.6 The physicians must have a cohesive team to help with rooming, documenting, calling patients, answering questions, etc. When physicians are left doing most of the work because they either do not have a team or do not utilize their team, then the care is slowed, leading to doctors feeling overwhelmed. A lack of cohesive care leads to increased prices and increased rates of burn out for all healthcare employees.
Shared Savings Program
There are about 420 ACO's in the united states that are partly funded by Medicare.8 These organizations participate in the Medicare shared savings program to incentivize low-cost health care that still meets quality standards. The programs reward ACO's that produce lower cost treatment by paying them a portion of the savings that will be created through streamlining patient care. It is up to the provider and organization to control the cost of care.2 By decreasing the cost for the patient, and thus for Medicare, the provider will receive more from the shared savings program. 8
Role of Clinical Pharmacy
The ACO model has produced some amazing results in cost control and quality improvement. One aspect of medicine that is not fully integrated into all the ACO systems is that of clinical pharmacy. The skills of a clinical pharmacist can go way beyond the typical pill counting duties for which they are typically known. Their skills are perfectly complementary to the physician and provide an opportunity to use their skills to the highest degree. A pharmacists aptitude for medication reconciliation, pharmacotherapy management, and patient counseling is indispensable to the primary care field.6
There is a great need for the care gap to be closed regarding pharmacotherapy. Many patients have questions about their medications that can cut into the allotted office visit time. A dedicated clinical pharmacist could easily answer these questions, leaving more time for the other team members to focus on other patient issues. There is an estimated 30 to 70 percent of hospital admissions that experience a medication error. Many of these errors are due to lack of communication and follow up after a hospitalization. After hospitalization, nearly 23 percent of patients will experience a detrimental health event, and 72 percent of these events being from a medication error.6 
There are many facets of pharmacotherapy that are not being addressed properly. This gap in care is causing adverse health events that can be easily avoided by the installation of a clinical pharmacist. Many elderly patients are on complex medication routines that can be confusing. This population is also more sensitive to medication errors; a small error here could lead to hospitalization. A study that was done in Connecticut where clinical pharmacists have been incorporated into the healthcare team saw 1,123-dollar savings per patient per year and the clinical pharmacists solved nearly 80 percent of medication errors within 4 visits with the patient.7 The THINK clinic in Omaha has been ahead of the curve in incorporating clinical pharmacists into their team-based care and has been seeing great results. Not only have their patients been able to maintain their health and save money on prescriptions through this service.5 
Conclusion 
I was fortunate enough to complete an externship at both the THINK clinic in Omaha and the SERPA ACO in York Nebraska. Through this amazing experience, I got to speak with those who are caring for patients through the patient-centered medical home model and seeing incredible results. I was also able to experience first hand just how confusing medication regimens can be for patients. Medications are a very important part of patient health and errors in this area can lead to disastrous outcomes for patients. Having a member of the care team dedicated to answering these questions and looking for less expensive alternatives is the next frontier in comprehensive healthcare management. 
 
 
References
1.    Burke, T. (2011). Accountable Care Organizations. Public Health Reports, 126(6), 875–878.
2.    Epstein, A. M., Jha, A. K., Orav, E. J., Liebman, D. L., Audet, A. J., Zezza, M. A., & Guterman, S. (2014). Analysis Of Early Accountable Care Organizations Defines Patient, Structural, Cost, And Quality-Of-Care Characteristics. Health Affairs, 33(1), 95-102. doi:10.1377/hlthaff.2013.1063
3.    Fullerton, C. A., Henke, R. M., Crable, E. L., Hohlbauch, A., & Cummings, N. (2016). The Impact Of Medicare ACOs On Improving Integration And Coordination Of Physical And Behavioral Health Care. Health Affairs, 35(7), 1257-1265. doi:10.1377/hlthaff.2016.0019
4.    Gold, J. (2011, January 18). Accountable Care Organizations, Explained. Retrieved from https://www.npr.org/2011/04/01/132937232/accountable-care-organizations-explained
5.    Mancuso, M. (2017, November 06). Reduce the cost, number of medications. Retrieved from https://www.omaha.com/livewellnebraska/reduce-the-cost-number-of-medications/article_4a41411d-7053-52aa-a020-495abc39e48f.html
6.    Smith, M., Bates, D. W., & Bodenheimer, T. S. (2013). Pharmacists Belong In Accountable Care Organizations And Integrated Care Teams. Health Affairs, 32(11), 1963-1970. doi:10.1377/hlthaff.2013.0542
7.    Smith M, Giuliano MR, Starkowski MP. In Connecticut: improving patient medication management in primary care. Health Affairs (Millwood). 2011;30(4):646–54.
8.    Winblad, U., Mor, V., Mchugh, J. P., & Rahman, M. (2017). ACO-Affiliated Hospitals Reduced Rehospitalizations From Skilled Nursing Facilities Faster Than Other Hospitals. Health Affairs, 36(1), 67-73. doi:10.1377/hlthaff.2016.0759
 
.
Submitted by Megan Byrnes, University of Nebraska Medical Center, Class of 2021