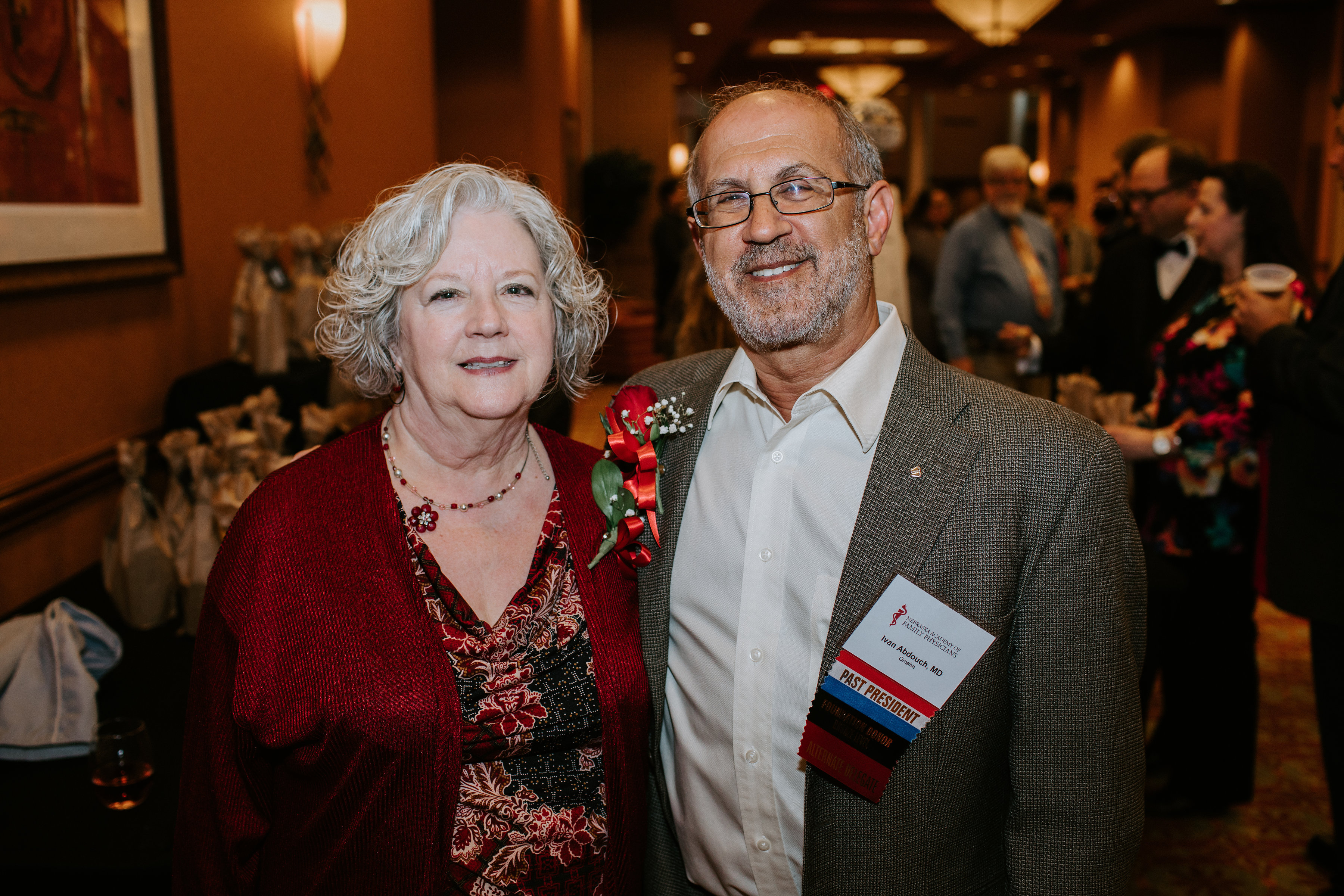 Member Spotlight | Ivan Abdouch, MD, FAAFP
Dr. Ivan Abdouch, a physician at UNMC, has been a member of the NAFP since 1980. He has served the Academy in a variety of ways including serving as Past President, a long time Board Member, and a current COD Delegate. Be sure to read the interview below to learn more about this well-rounded physician! 
June 27, 2018
Describe your involvement in the NAFP. 
Delegate to AAFP Congress of Delegates, 2018 - Present
Alternate Delegate to AAFP Congress of Delegates, 2016 - 2018
NAFP President, 2008 - 2009
Chair, NAFP Commission on Public Affairs & Public Policy, 2008 - 2009
Chair, NAFP Commission on Membership & Membership Services, 2006 - 2008
Chair, NAFP Membership Programs & Activities Committee, 2007 - 2008
Chair, NAFP Long-Range Planning Committee, 2007 - 2008
Chair, NAFP Scientific Affairs Committee, 2006 - 2007
Member, NAFP Scientific Affairs Committee, 2006 - 2012
Chair, NAFP Research Committee, 2005 - 2006
Member, NAFP Board of Directors, 2002 - 2005
Chair, NAFP Public Relations Committee, 1984 - 1985
NAFP Member, 1980 - present
Why did you pick Family Medicine?
It's a long 3-part story, but the "short-ish" version is (1) I liked doing almost all of the things I experienced in my med school rotations & Family Medicine afforded the opportunity to use all of that; (2) Family Medicine was a new specialty that seemed to be on the rise & I wanted to get in on the ground floor & be a part of that; (3) When I was in med school I was treated by a Family Physician in Student Health who was exemplary & I wanted to be like him & learn from him in my residency (unfortunately he retired just as I entered residency -- oh well).

What has been the most fulfilling moment of your education or career?
Truthfully there are too many fulfilling moments to list. Completion of my training, starting a successful solo practice from scratch (and having my business manager become my wife and mother of my children), forming a successful multi-specialty group practice, experiencing through others the start of life all the way through the end of life, holding a new baby as he/she entered this world, holding a person's hand as he/she left this world, being a part of the growth and development of individuals and families, being a part of the transformation of young people into new physicians, helping to advance the knowledge of practicing physicians, conducting meaningful research with applicable results... it's really an endless list. That's one of the beautiful things about being a Family Physician -- continuous opportunities to do life in ways that others never get to experience.

Tell us something people would be surprised to know about you.
I'm actually 6'2"/220 lb/15% body fat & muscular physique/thick hair/sharpshooter vision. My IQ is 230, I speak 12 languages fluently & I finished med school at the age of 10 but waited to graduate with others my age so I wouldn't seem like a freak.  Now that my secret's out, I hope we can still be friends!

What is your favorite quote?
There are 2... (1) "Don't cry because it's over, smile because it happened"; (2) "Everything will be alright in the end; if it's not alright then it's not yet the end."

Who is your biggest role model?
Jesus Christ is my only role model.

What do you like to do when you're not working?
I love to spend time with my wife (Becki), do stuff with my kids & grandkids, travel, do yardwork, play sports, and work out.