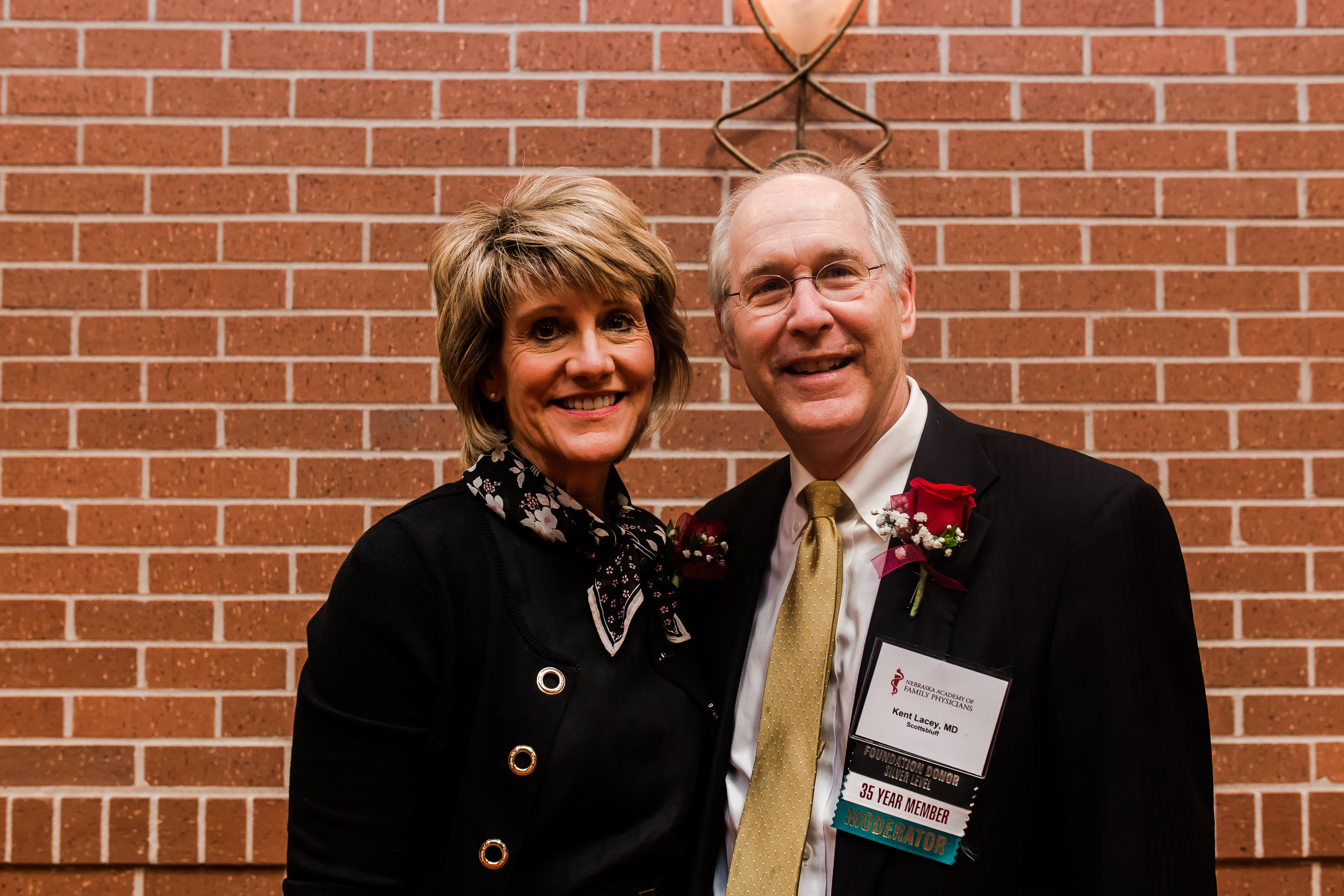 Member Spotlight | Kent Lacey, MD, FAAFP
Dr. Kent Lacey, a family physician in Scottsbluff, is a valued member of the NAFP Board and Scientific Affairs Committee. Along with being Nebraska's 2012 Family Physician of the Year, Dr. Lacey is an avid golfer!
June 28, 2018
Why did you pick Family Medicine?
I realized how much I enjoyed every rotation in medical school and it was obvious, since you're able to do all the specialties, that Family Medicine was a perfect fit for me.

What has been the most fulfilling moment of your education or career?
Seeing the entire families grow and develop.  Also, the teaching of students and residents.

Tell us something people would be surprised to know about you.
I have gotten a hole in one once in my lifetime, and it occurred during a United Way golf tournament in Scottsbluff.

What is your favorite quote?
"He is no fool who gives what he cannot keep to gain what he cannot lose."  -- Jim Elliot, a Missionary.

Who is your biggest role model?
My father who showed me how to be a good husband and father, not just talking about it.

What do you like to do when you're not working?
Reading, yard work, golf, jogging and traveling to see family, especially children and grandchildren.