COVID-19 TELEHEALTH POLICIES
Coverage and Reimbursement (Resources Added 3.18.2020) - click on the bolded, red text to follow each link
Telehealth Policies by Insurance Company (updated 3.20.2020)
The links in this table are not active. You will need to copy and paste them into your web browser. 
To view the table below with active links - please click HERE.
| Insurance Company | Policy Updates | Helpful Websites |
| --- | --- | --- |
| Aetna | Please see link regarding telemedicine – it is included in the providers agreement but we advise you call providers services (888)-632-3862 for eligibility (depending on the members plan). | https://omahamedical.com/wp-content/uploads/2020/03/Aetna.pdf |
| Blue Cross Blue Shield | Updated telehealth policy to include new telehealth codes.  We will allow synchronous and asynchronous telehealth with reimbursement for time-based codes.  For the pandemic situation and until further notice BCBS will allow MD, NP and PA to provide telehealth services from the office or home to patients at home.  No video component will be required during this pandemic urgency period. Please use a 95 modifier and POS 02 for all telehealth charges during this pandemic timeframe. | https://www.nebraskablue.com/Providers/Alerts-and-Updates/Happening-Now |
| CMS | EXPANSION OF TELEHEALTH WITH 1135 WAIVER: Under this new waiver, Medicare can pay for office, hospital, and other visits furnished via telehealth across the country and including in patient's places of residence starting March 6, 2020.  A range of providers, such as doctors, nurse practitioners, clinical psychologists, and licensed clinical social workers, will be able to offer telehealth to their patients.  Additionally, the HHS Office of Inspector General (OIG) is providing flexibility for healthcare providers to reduce or waive cost-sharing for telehealth visits paid by federal healthcare programs. | https://www.cms.gov/newsroom/fact-sheets/medicare-telemedicine-health-care-provider-fact-sheet |
| Nebraska Total Care | "So long as services are billed under the existing telehealth codes, including modifiers, coverage will be available if services are medically necessary." | https://www.nebraskatotalcare.com/providers/provider-news.html |
| Optum | For telemental health/virtual visits, please ensure providers have completed the online attestation (left-hand side after clicking on the link). We are also now temporarily allowing telephonic sessions if a member is confined to their home due to COVID-19. Please use standard CPT codes and a Place of Service of 02 for both virtual visits and telephonic sessions to indicate the visit was conducted remotely. | https://www.providerexpress.com/content/ope-provexpr/us/en/clinical-resources/vv-tmh.html AND https://www.providerexpress.com/content/ope-provexpr/us/en/Important-upates.html |
| Tricare | | https://omahamedical.com/wp-content/uploads/2020/03/Tricare.pdf |
| Wellcare | "All services payable by Medicaid can be rendered in telehealth setting according to the regulations; this includes physician services.  Below are a few key reminders: • WellCare complies with state regulations that require telehealth services be covered in a manner similar to those delivered in-person. • Telehealth is reimbursed by Medicaid at the same rate for the service when it is delivered in person. • We are operating as business as usual for the time being • We are following all DHHS/State directives (attached is the most recent provider bulletin regarding COVID-19 testing). • The Patient Consent form is attached." | https://omahamedical.com/wp-content/uploads/2020/03/471-000-10-Patient-Consent.pdf AND https://omahamedical.com/wp-content/uploads/2020/03/COVID-19-Provider-Bulletin-20-05.pdf |
| Wellmark | "You may provide telehealth from the location you are credentialed. You do not need to do any additional credentialing. You may read about our telehealth services in our Provider Guide." | |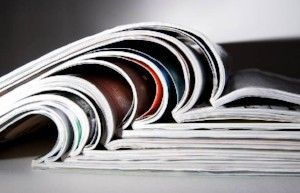 Cornhusker Family Physician
The Cornhusker Family Physician (CFP) is the NAFP's quarterly publication. Take a look.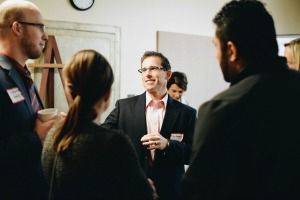 Current Opportunities
Plenty of CME, networking, and learning opportunities exist for NAFP members. Learn more.