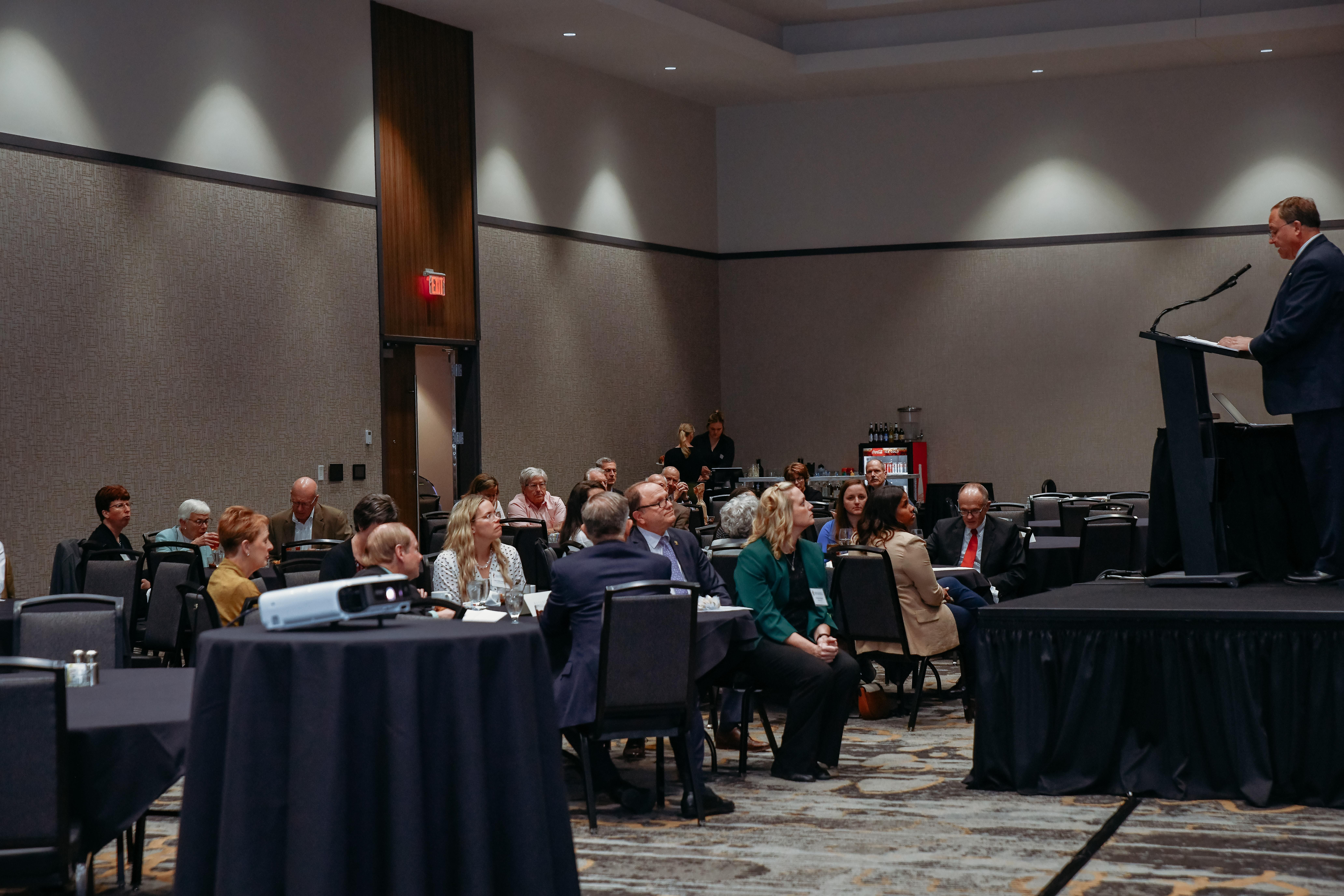 Congratulations to our members with Anniversaries in 2023. We would like to say thank you to the following for their commitment, continued membership, and support of the Academy.
10 YEARS
Lonnie Albers, MD
Matthew Bogard, MD
Carla Church, DO
Joseph Dangberg, MD
William Dorwart, MD
Mark Hare, MD
Jessica Hatch, MD
Mindy Lacey, MD
Chad Moes, MD
Lindsey Mosel, MD
Susan Newman, MD
Craig Pekny, MD
Kali Rubenthaler-Brunkhardt, DO
Brooke Scuito, MD
Shane Stephenson, MD
David Thompson, MD
Jamie Vitamvas, MD
15 YEARS
David Ensz, MD
Susan Evans, MD
Nathan Haecker, MD, FAAFP
Tina Kearney, MD
Rebecca Lancaster, MD
Mark Quinlan, MD
Jerald Rector, MD
Boshra Rida, MD
Rodolfo Sanchez, MD
Shane Smith, MD
Andrea VerMaas, MD
Matthew Weiland, DO
20 YEARS
Jennifer Bengston, MD, FAAFP
Marjorie Bisenius, DO
Kenneth Blad, MD
Stacy Blum, MD
Carol Boelter, MD
Phyllis Byrd, MD
Thomas Fennessy, MD
Dorothea Jacobsen, MD
John Jacobsen, MD
Todd Johnson, DO, FAAFP
Eyad Kakish, MD
Amy McGaha, MD, FAAFP
Virginia Ripley, MD
Austin Rivett, DO
David Schram, MD
Anton Smolik, MD
Julie Theis, MD
25 YEARS
Jason Bespalec, MD
Patrick Costello, MD
Douglas Dilly, MD, FAAFP
Maen Haddadin, MD
Victoria Halgren, MD
John Hallgren, MD, FAAFP
Therese Hennessy, DO
Andrea Herman, MD
Darin Hoffman, MD
Christine Jeffrey, MD, FAAFP
Robert Kahnk, MD
Lynette Kramer, MD, FAAFP
Edward Mantler, MD
Lorance Newburn III, MD
Bryan Nokelby, MD
Kelly Pierce, MD
Robert Rauner, MD, MPH, FAAFP
Charles Rogers, MD
David Stamm, MD
Ruilin Wang, MD
30 YEARS
Patrick Brown, MD
Harold Huff, MD
Robert Messbarger, MD, FAAFP
Annette Miller, MD
Timothy Sullivan, MD
John West, MD
Janet Wolfe, MD, FAAFP
Thaddeus Woods, MD
35 YEARS
Mark Goodman, MD, FAAFP
Theresa Hatcher, DO, FAAFP
Anthony Hatcher, DO, FAAFP
Michael Johnson, MD
William Lowndes, MD, FAAFP
Monty Mathews, MD
Paul Meissner, MD
Edward Montanez, MD, FAAFP
Paul Mueller, MD
Lisa Peterson, MD
John Smith, MD
Dean Thompson, MD
Roscoe Van Camp, MD, FAAFP
Tod Voss, MD, FAAFP
Marlon Weiss, MD, FAAFP
40 YEARS
Frederick Feuerstein, MD, FAAFP
David Gloor, MD
George Head, MD, FAAFP
Carol LaCroix, MD, FAAFP
Pamela Malley, MD, FAAFP
Robert McKeeman, MD
Scott McPherson, MD, FAAFP
B-s Nugyenlehieu, MD, FAAFP
45 YEARS
Craig Bartruff, MD
David Filipi, MD, MBA, FAAFP
Bruce Forney, MD, FAAFP
Dennis Hatch, MD
Gerald Luckey, MD, FAAFP
William Lyons, MD
Edward Metz, MD, FAAFP
Dale Michels, MD, FAAFP
James Miller, MD, FAAFP
Phyllis Salyards, MD
Carroll Verhage, MD
Orlyn Wingert, MD, FAAFP
Kevin Wycoff, MD, FAAFP
55 YEARS
60 YEARS
65 YEARS
Again, we would like to thank these members for their dedication and invite all members interested to join us next year at our Annual Scientific Assembly Banquet (check your mail and email for updates on the date).
*The anniversary year of membership is calculated by consecutive years as an AAFP/NAFP member. If membership was dropped at any time and picked back up without paying past dues, the years of membership resume beginning at one.