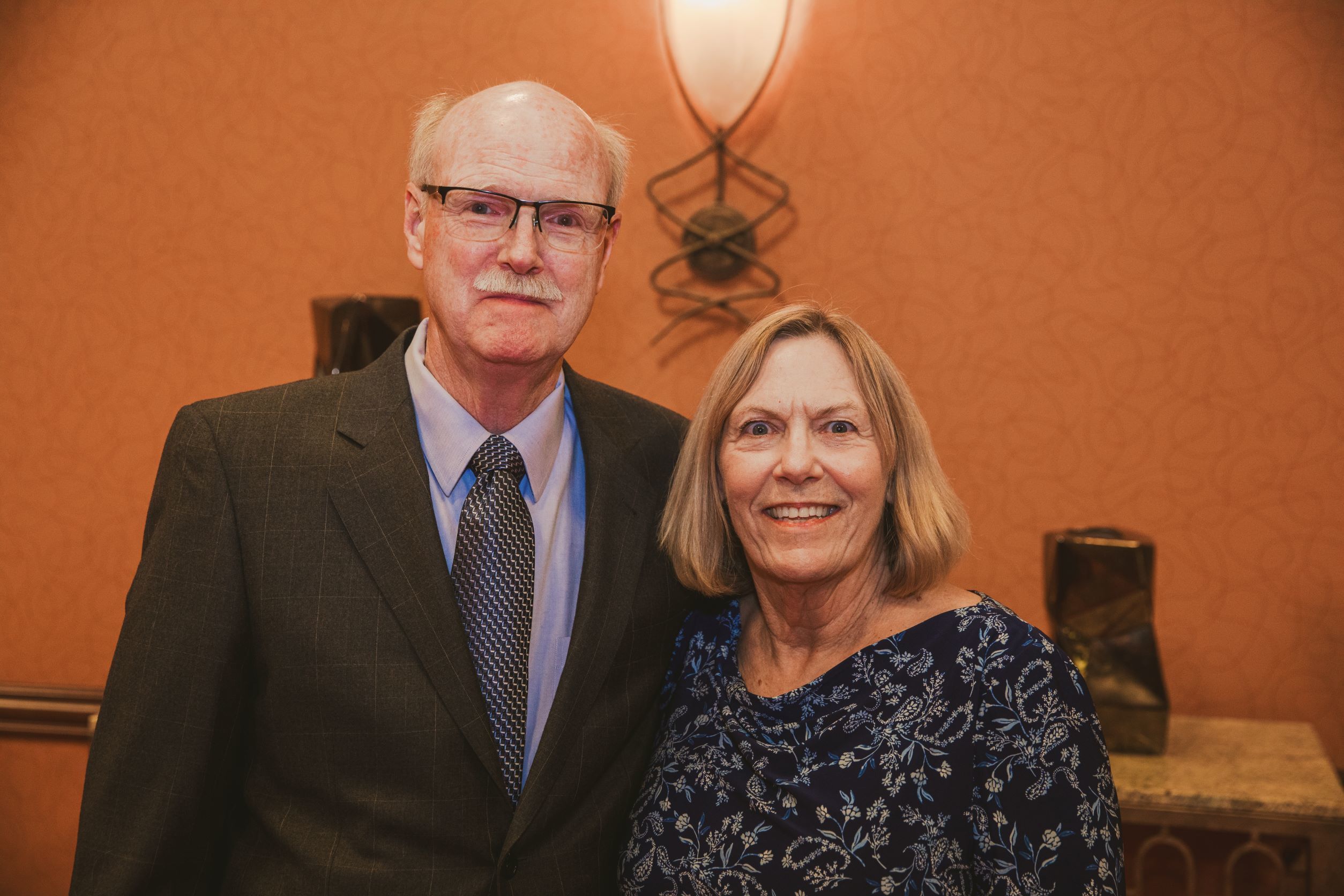 Phyllis Hansen, a former Chief Executive of the Nebraska Academy of Family Physicians, epitomized the vision and dedication of Nebraska's Family Physicians and the Nebraska Academy of Family Physicians. Her passing was a sad day for the NAFP, but in her honor an award was created to recognize the NAFP leaders that through their words and actions demonstrate the same dedication and vision for our patients and fellow family physicians.
This award is not given every year, but instead when that special person like Phyllis comes along. This is a very coveted recognition by family physician peers of the work and dedication demonstrated by the person selected. These past few years we have had just that person in our Academy, Dr. Michael A. Sitorius.
Dr. Michael Sitorius led UNMC's award-winning Family Medicine program for nearly thirty years. He is continuing to remain faculty but has recently stepped down as chair. Dr. Sitorius said, "I've been blessed. It has been and continues to be a new learning experience every day, every year. I continue to work with awesome people who care about the mission of Family Medicine and UNMC. We are so lucky to have the opportunity to help people. I learn as much as I teach every day. It's the best."
After stepping down as chair, Dr. Sitorius said he plans to continue his favorite part of the job -- caring for patients and families. "Delivering patient care and establishing the doctor-patient relationship is the reason I chose Family Medicine as a career."
When Dr. Sitorius took over as chair in 1990, the department consisted of 20 FTE faculty members and 36 Family Medicine residents. The department now has more than 50 FTE faculty and 68 residents. Dr. Sitorius also provided leadership in establishing many new programs such as the integrated Family Medicine Residency with the U.S. Air Force at Offutt, five rural residency training sites, the Nebraska Area Health Education Center (AHEC), the Rural Health Opportunities Program (RHOP) and the combined Family Medicine/Internal Medicine Primary Care Residency Program.
Congratulations Dr. Sitorius on a well-deserved recognition!