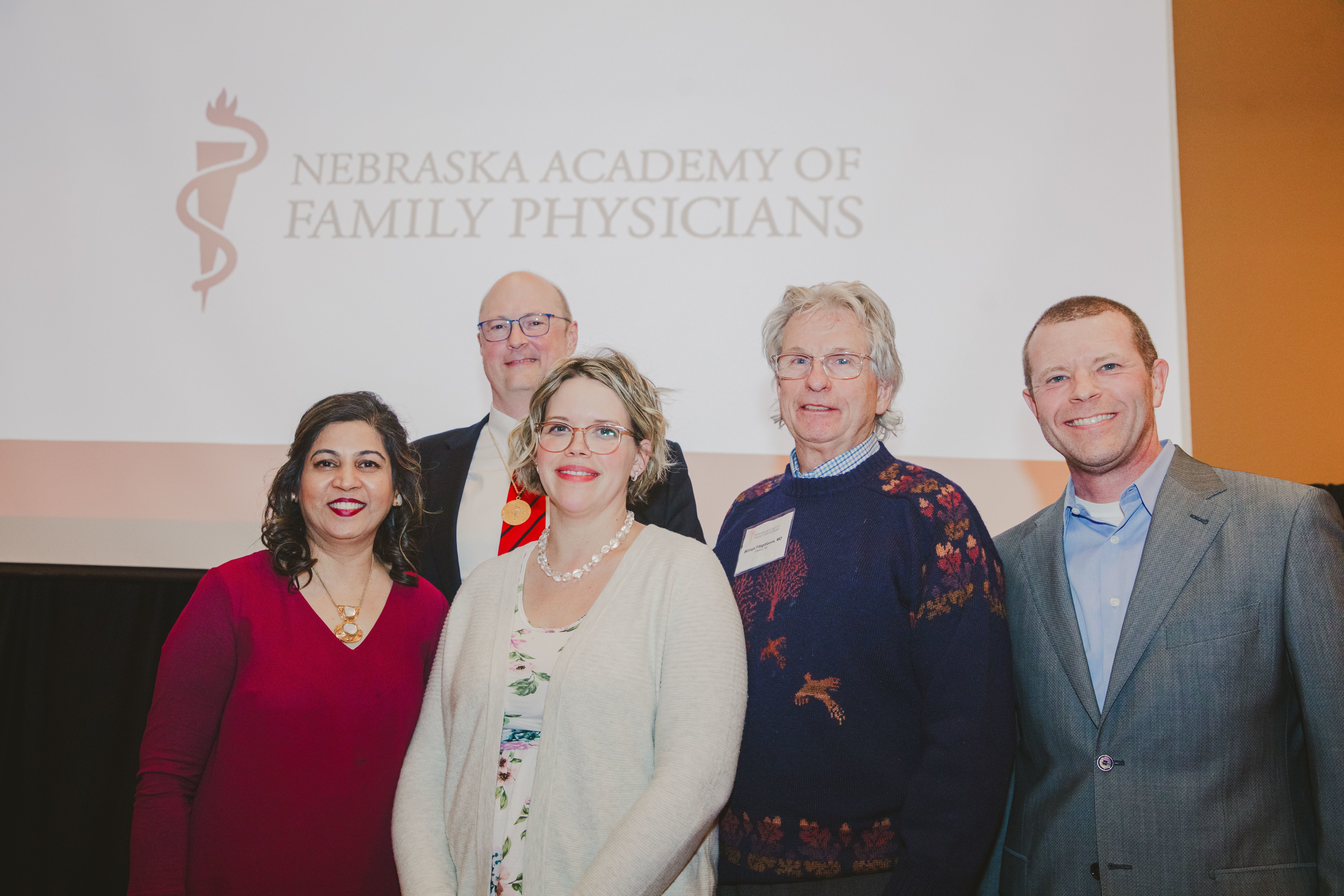 We were honored to have Dr. Sterling Ransone, Jr. and his wife, Dr. Karen Ransone, join us as our representative from the American Academy of Family Physicians (AAFP). Dr. Sterling Ransone, Jr. is the current President of the AAFP. Dr. Ransone conferred four members of the NAFP with their Degree of Fellow. The Degree of Fellow is a special honor bestowed upon AAFP members who have distinguished themselves among their colleagues by their service to Family Medicine and their commitment to their professional development through medical education and research. They are recognized as champions of Family Medicine who make Family Medicine the premier specialty in service to their community and profession.
Those that were conferred with their Degree of Fellow were as follows:
Dr. Naureen Rafiq (Omaha, NE)
Dr. Anna Dalrympe (Gothenburg, NE)
Dr. William Fitzgibbons (Elkhorn, NE)
Dr. Brandon Webb (Lincoln, NE)
Congratulations to them on this milestone accomplishment!