Cornhusker Canadian Conference 2021- CANCELLED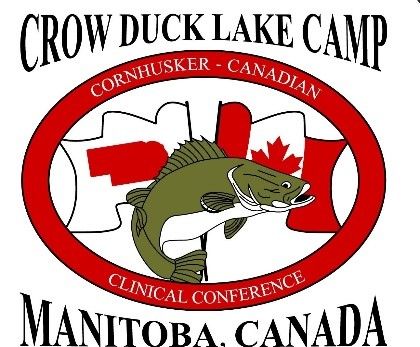 Mark your calendars for the 2021 Cornhusker Canadian Clinic Conference, June 5-10, 2021. The lodging and conference sessions take place at Big Whiteshell Lodge Fishing at Crow Duck Lake located at 5 Spring Hill Dr., Sunnyside, Manitoba, Canada, R5R 0A4. Big Whiteshell is a 13 hour drive from Lincoln, NE, about 2.5 hours east of Winnipeg, MB. Please note that this conference is one day longer than prior years per the request of Big Whiteshell.
All will need to purchase a fishing license from Manitoba after the first of the year (after January 1, 2021). Please print the license and bring a copy with you. More information to come later on this subject.
DEPOSIT: $750.00 is due no later than December 15, 2020. 
TOTAL COST FOR THE CONFERENCE: $1,950.00
Due to the limited number of conference attendee spots available, early submission is encouraged. Those received first will be given first consideration. If the border is not open at the time of the conference, a portion of the deposit may not be refundable.
Please make checks payable to Nebraska Academy of Family Physicians and submit to: 
Nebraska Academy of Family Physicians| ATTN: CCCC | 11920 Burt Street, Suite 170 | Omaha, NE | 68154-1598 
For more information please e-mail Dr. Randy Kohl.